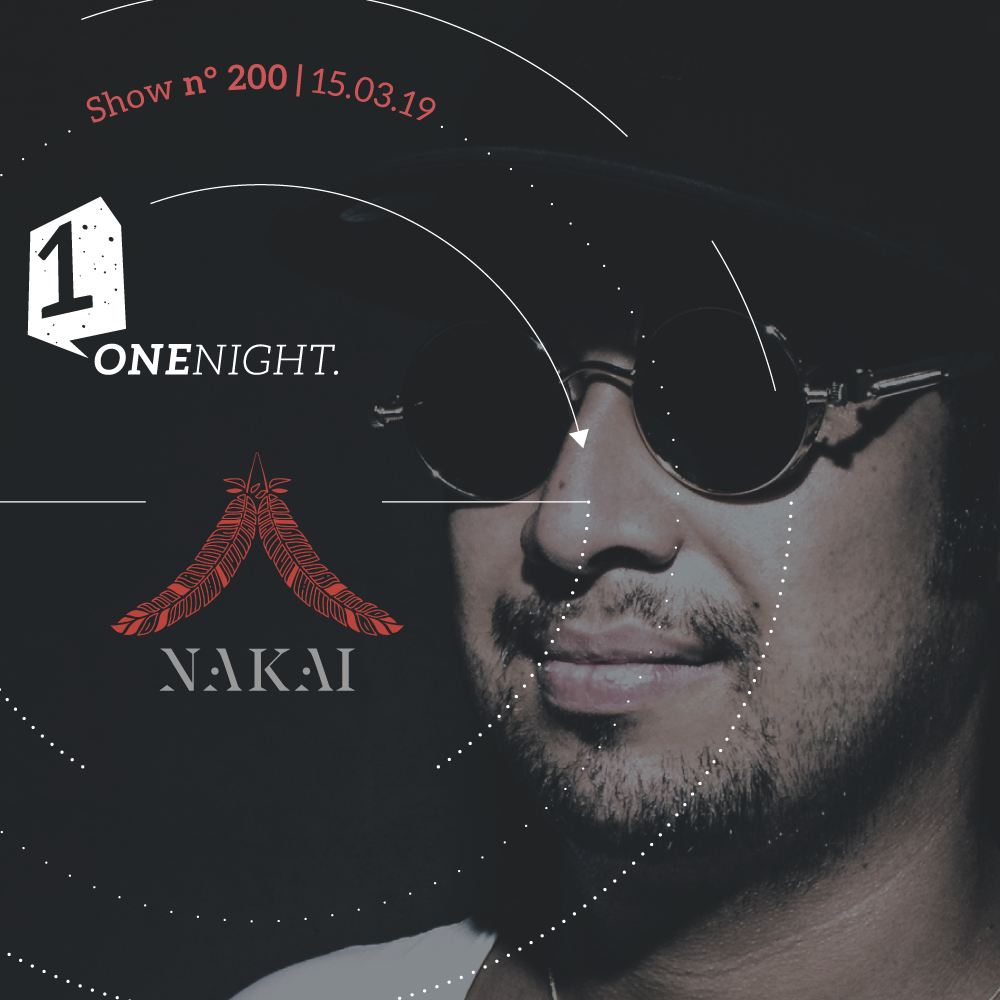 Since, the first day of D3EP Network I had the honor to be part of a unique worldwide DJ community. As a DJ that loves to broadcast radio mixes this was a true blessing. Shouts out to Grant Nelson (Radio Boss) for believing in my skills and vibes. Reaching 200 radio shows is a milestone for me personally and I love it. By the way, you can subscribe to iTunes and listen to every show recorded ever.  
Anyways I want to take this opportunity to Thank all subscribers, listeners, supporters, friends from around the world making the show what it is today. I don't have a big following but those who have been there since day one, I know who you are and once again Thank You from the bottom of my heart for the positive vibes! 
The One Night. show will go on in typical Nakai fashion! Eclectic tunes from world of House, Breakbeats, Melodic Deep, Groovy Disco to Techno and Electronica. 
Tracklist: 
Catz 'n Dogz - There feat. James Yuill 
Ole Biege - All the Time (JW &JG) 
Dee Montero - Pangaea 
Black Coffee - Wish You Where Here feat. Msaki (Guy Mantzur Remix) 
Whitesquare - Haccidic 
&Me - Fairchild 
Project Pablo - Wildes Way To Go (Nakai Re-Edit 2019) 
Ivan Masa - Nativity 
Xinobi - Far Away Place (Rampa Remix) 
Dee Montero - Headspace 
TEXD - Energy Fantasy 
Hammer - L'orange 
Deadboy - Never Felt 
Vier - By Your Side 
Redlight - City James (Nakai's Rave Edit) 
Secondo - Gilbert 
The Chemical Brothers - Got To Keep On (Nakai's Edit) 
DJ Chus, Matthew Codek - Movin 
Going Ape - Old Bit 
Robert Miles - Children (One Night. Classic) 
Psych - Beachball (Vocal) 
Mall Grab - Dance Freek 
Julien Jabre - Swimming Places